Hi again, my friends. I am hoping you all are staying strong and taking care of yourself and your souls. If you ever need to talk to someone I am available. I have been told I am a pretty good listener and I won't judge. So please do not think that you are alone, stay safe and stay strong, ok?
So for today's project using Spellbinders Large Die of the month kit for June 2020, I decided to create a desktop photo frame and use one of the patterned papers I have had for years! This I believe came in a old Spellbinders card kit and it has the perfect pattern for this frame.
Key Ingredients:
Spellbinders Large Die of the month kit for June 2020
Spellbinders Small Die of the month kit for June 2020
Patterned paper
Thick alphabet stickers
Steps:
Use the backside of the frame to measure and cut the patterned paper. This will make sure your finished work fits inside nice and snug.
Die cut elements from Large and Small Die of the month kits.
Assemble and mount inside the frame.
Add the sentiment using alphabet stickers.
For this frame, I removed the front glass cover to accommodate my dimensional flowers. May be I should have used a shadow box or a deep frame. Something to think about.
Supplies List:
For your convenience, I am sharing links to the supplies I've used for these cards – click on the picture or link to go directly to the product. Wherever available, I have used affiliate links, which means when you make a purchase, I receive a small commission (at no extra cost to you) which I use to run this blog. I truly appreciate your support!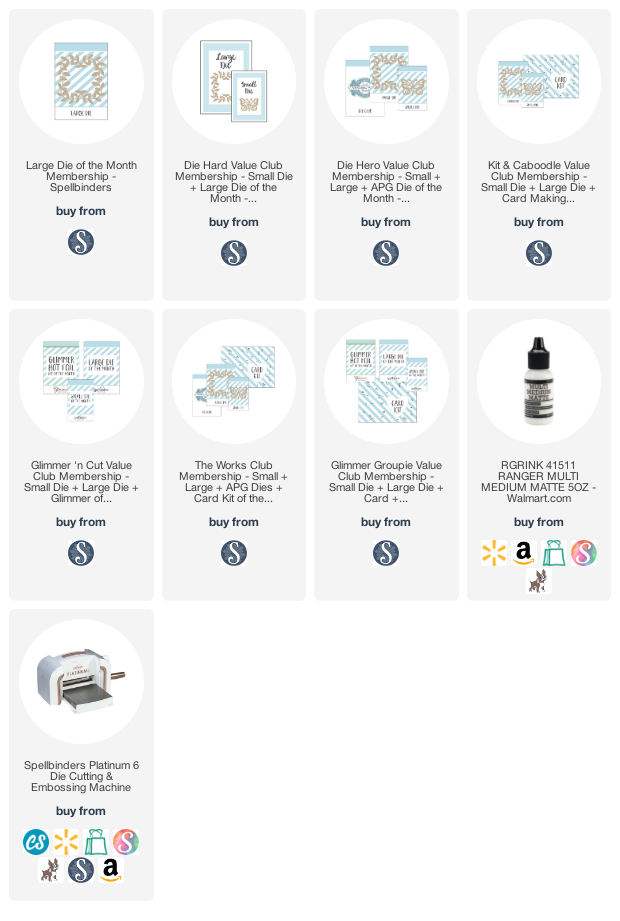 Hugs!
~Varada